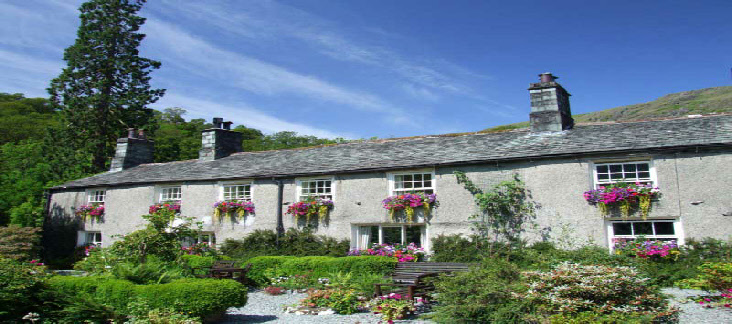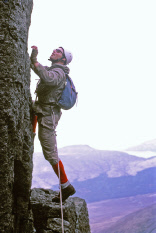 So who exactly are we ?
The Tricouni Club is a small climbing and hill-walking club.
Why 'Tricouni' ?
Around the time the club was first formed in the late 1920s, and for several decades after, Tricouni nails were at the forefront of climbing technology. Members of the club enthusiastically adopted this technology in putting up many of their rock climbing routes.
Times, technology and fashions change. Today's Tricouni Club climbers use modern climbing footwear, clothing and safety equipment. Indeed it is highly improbable that any of even our oldest contemporary Tricouni climbers ever climbed in boots equipped with Tricouni nails.
But at the time the name was most appropriate, as well as being prestigious, and we still bear it with pride.
Please click on 'Origins', above, to find out more about the founding of the club and about Tricouni nails.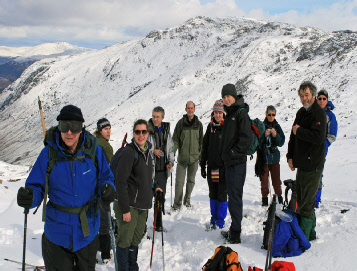 A group of Tricounis walking in wintery conditions
Tricouni David Baggaley leading a mountain route in the Isle of Skye

A Tricouni Edge Nail. CLICK to enlarge
Click any image to see a larger view