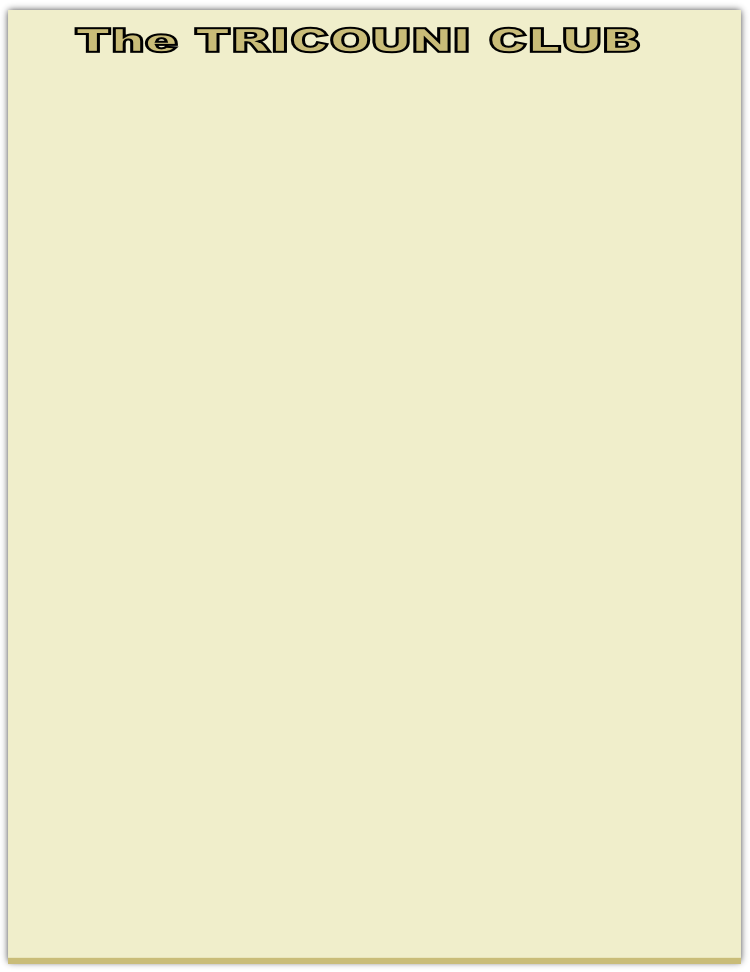 By kind permission of Peter Leigh

David Clode, Joyce Clode and Richard Stockwell
David Clode, Richard Stockwell and Peter Leigh ready to begin.
Richard seated &belayed on the shoulder, Peter climbing & David getting ready.
Click any image to see a larger view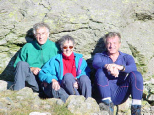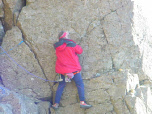 Expedition to climb the Napes Needle
On 17th October 2003 three Tricounis, Richard Stockwell, David Clode and Peter Leigh repeated, in their 60th year, an ascent of the Napes Needle, Great Gable, that they first climbed at the age of 17. A decent bottle of champagne was consumed, by way of celebration, shortly afterwards! This unique climb is not difficult, but it's great fun! More photos of this event can be seen in Joyce Clode's collection.
Richard Stockwell leading off.
Peter & David seated on the shoulder, Richard completing the top pitch.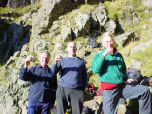 We only did it for the champagne !
Expedition up Scafell Pike & Lingmell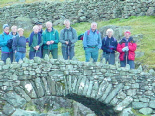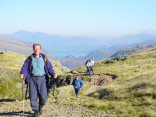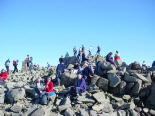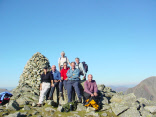 The group assembles on Stockley Bridge.
Richard Stockwell & Ken Ryken at top of Grains Ghyll
The busy summit of Scafell Pike
A quick visit to our 'own' cairn on Lingmell, before descending the Corridor Route